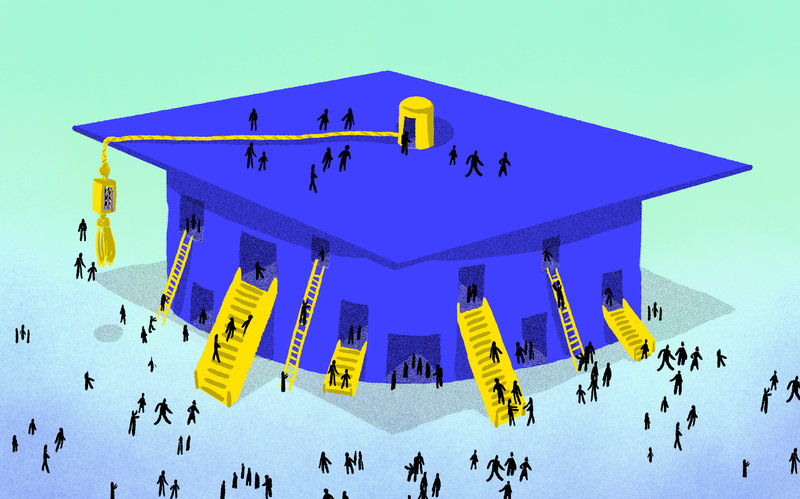 The choice to attend a community college first or go straight to a university can present a quandary for many students who are planning their careers. Factors such as cost, curriculum, and course of study can provide some valuable information with which to make that decision.
Community College Benefits
One of the valuable benefits of attending a junior college first before going to a university is the cost. The cost for tuition at a community college can be substantially less than the tuition at a four-year school. Additionally, courses that are difficult to get into at a university may be more readily available at a junior college, and the teacher to student ratio is often lower.
Perhaps one of the most advantageous reasons for attending a junior college first is to have time to decide what course of study to pursue or which major to select. Not all universities offer every major, so taking the time to choose a major prior to choosing a university will allow the student to select the best university for a particular major once it has been chosen.
University Advantages
Campus life at a university can be a fun and exciting experience for new college students. There is definitely a different atmosphere and feel at a four-year college. Extracurricular activities and clubs can be added benefits at a university.
For students who have already selected a major, beginning college at a university can have some advantages. The student's curriculum can be developed during the first year and the student will know all of the classes to take from start to finish. Additionally, there will be no need to transfer any credits and no chance that some credits will not transfer.
Simultaneous Attendance
Perhaps the best of both worlds will provide the greatest advantage …
Read more